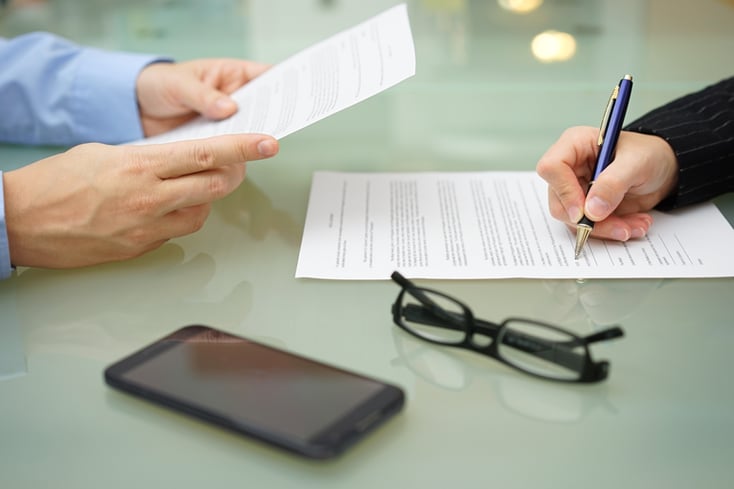 Obtaining the clarity with both a contract and the related insurance compliance has turned into one of the more daunting tasks for "upstream" counter-parties such as Landlords, Owners, etc. When reviewing vendor contracts there are several issues that Landlords, Owners, etc. should be mindful of, such as:
1. The contract with the counter-party must be clear.
It should contain commercially reasonable insurance terms and limits and allow for the coverage to add the "upstream" party as additional insured.

2. There should be other key risk-related contractual provisions included in the agreement as well.
These include a mutual waiver of subrogation, having the downstream party's coverage be "primary and non-contributory" and that the liability of the counterparty is not limited to the availability of insurance proceeds. There are countless others but these are a good start.

3. Verify that coverage exists and that there are no exclusions.
When reviewing contracts for our clients the first thing we ask them to do is to write down their expectations for the counter-party's proof that they have the required insurance. The term we like to use for these is "evidence of insurance satisfactory to [Owner]."

By now we all know that mere certificates of insurance ("COIs") aren't worth the paper they are written on, so you need to make sure you are asking for and receiving sufficient proof that coverage exists and that there are no exclusions in the downstream party's insurance which would render the coverage void when you need it the most.

You can certainly be ultra conservative and ask for the full insurance policies (premiums redacted naturally) but do you or your colleagues want to read EACH insurance policy of your vendors? I think not...
4. A good balance is a "proof of insurance cocktail."
This should consist of 1) the properly filled out certificate; 2) a specified Acord form (ACORD 25 for liability, ACORD 25 + ACORD 855 for construction, ACORD 28 for leasehold improvements, etc.), copies of the declarations pages, forms listing and actual specific endorsements you want (additional insured, waiver of subrogation, primary and non-contributory, etc.)
5. Keep track of the items you want to monitor.
Excel is a great tool for this if the number of your certificates is under 100. You can set up the vendor and the date their coverage expires and then put simple check boxes next to them supporting the compliance for all you need.
While this sounds fairly straightforward --- well, it is --- the real effort is understanding what you are going to be getting, continuous (yes, continuous!) follow-up with your vendors' brokers and just when you think you have compliance nailed down, the renewals start and you need to do it again.

Properly monitoring "evidence of insurance satisfactory to Owner" (see, you like it already...) is a daunting but necessary task that allows a savvy insured to transfer risk appropriately and effectively to others. I'm sorry to say, the insurance industry has not made it easy though...

At The ALS Group we developed an extensive range of compliance services to meet the challenges. In addition to evaluating endorsements, declarations pages and forms listings, we also draft and evaluate insurance and indemnification provisions, review contracts, contact counterparties and brokers, and proactively drive compliance among counterparties and brokers.

Please feel free to call or email us if you have any questions.