Every significant construction project needs a Builders Risk policy.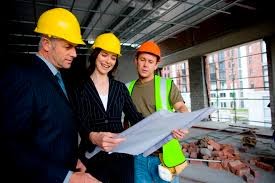 Sounds simple enough, but the process of procuring the correct Builders Risk policy starts with an understanding of the project costs, construction timeline, and imagining potential claim scenarios. When an insured purchases an insurance policy, there is an expectation if a loss occurs; the insurance company will make the insured whole again. This only happens when a Builders Risk policy is designed correctly. The key to policy design is understanding and identifying the values at risk and how those values align with the actual insurance policy definitions.
There are several major categories of "values" that need to be qualified and quantified to start the process:
Hard Costs;
Values-in-Place (if a renovation);
Soft Costs; and,
Delay in Start Up ("DSU").
Hard Costs are those construction values related to the physical materials and/or equipment used to construct or renovate the project. Separate from Hard Costs are the Values-In-Place ("ViP") of an existing structure. It is important to think about the overall value of the structure when you take into account the ViP + Hard Costs (less) Demolished Value. Often, there is significant parts of the existing structure that will be demolished and rebuilt. You need to be cautious that the values being declared do not "double count" the total of the two. In general, Hard Costs are easier to forecast, as the cost of materials is readily identifiable. These are subject to inflation, tariffs, etc. so be sure to consider the forward cost of these materials not just the "current" costs. For a new build, Hard Costs generally make up 70% or more of the total construction budget.