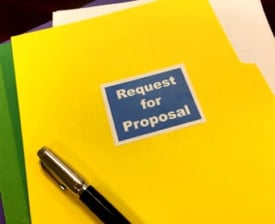 There may be a number of times that you've considered evaluating your company's insurance broker for various reasons, including:
Ensuring a sense of confidence and peace of mind that the broker who is working with you is, in fact, working in your best interests and delivering the best solutions for your firm's coverage;
Conducting your standard vendor evaluation, or;
You are frankly not satisfied with your current insurance broker's services and looking to identify alternatives.
Typically, there is no "go-to" framework for evaluating a broker, and, in the majority of instances we have seen decisions being made subjectively – based on conversations, relationships, price and promises; versus a carefully crafted, methodical evaluation process that goes beyond standard considerations. Not having a solid tool in place to take an objective look at what an insurance broker will offer your business comprehensively could lead to gaps in key areas, including miscommunication on exposures, directions and/or strategy.
We approach broker evaluation and search from a different point of view, which includes issuing a Request for Proposal (RFP) based on our proprietary model designed to ensure fair and demonstrable results.
The strategic process we developed elicits responses and evaluates broker responses in a measurable and objective manner. Here are some key elements we have built into our Broker RFP process:
Know the risk – Gain a thorough understanding of your organization's risks. This involves studying the risk exposures, prior loss information, and risk control measures currently in place;
Create a blueprint and scorecard – Develop a market submission (blueprint) that is customized to the client's risk profile. Utilizing a robust scorecard goes a long way in evaluating broker responses. A good scorecard is one that evaluates the responses in all aspects: limits, coverages, broker service offering, conceptual pricing, etc.
Consider a two-step process:

Obtain an Expression of Interest (EOI) letter from the competing brokers to understand their interest and likelihood of them participating in the RFP process by providing a brief risk profile of the client and renewal. This step will also include mandating all potential brokers to sign a non-disclosure agreement (NDA), to ensure that any client related information provided remains confidential. Evaluation of the brokers' responses (using the above-mentioned scorecard) will, ultimately, spark a discussion, and help lay out and objectively decide on the broker who will go to market and deliver the results outlined in their EOI responses.
Conduct an RFP process that includes: a layout of detailed coverage specifications, broker service requirements and general response guidelines. It is during this stage that brokers respond with their conceptual proposal and accompanying terms, conditions, and how they propose to lower the Total Cost of Risk (TCoR). This step is critical in order to evaluate and hold the broker responsible for delivering what they committed to at this stage, compared to the actual achievements during the placement/renewal of risk and coverages.

Limit insurer involvement – Provide explicit instructions to the broker (or brokers) that they may not approach any markets during the EOI phase. All broker proposals (including conceptual quotes) should be based on their experience in placing similar risks and other benchmarking expertise. This is particularly important, because part of their EOI response will comprise a list of preferred insurance carriers. Another component of our process includes building a marketing selection chart to allocate markets to brokers, should we choose to issue the RFP to more than one broker.
Our Broker RFP process is auditable, as the evaluation of broker responses is aligned with the concept of SMART goals: Specific, Measurable, Achievable, Relevant and Time-bound.
Contact us if you would like more information on your insurance broker evaluation and the customized blueprint that we prepare for each of our clients.