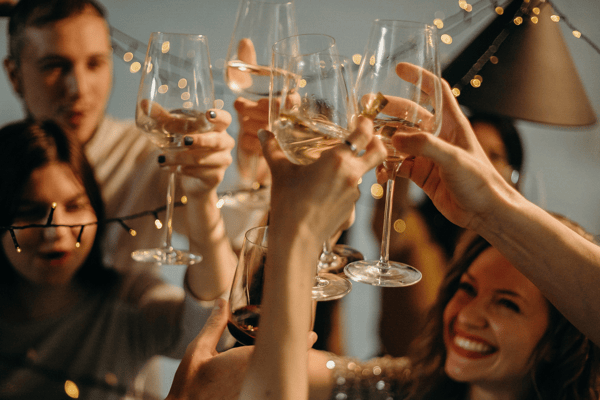 We have all heard that phrase before, and now that Thanksgiving has passed it will be a sprint to New Year's Eve – surely, with a few holiday parties in the middle. This is when companies often are not thinking about the risks that come with partying employees, liquor, music, dancing and potentially driving. Certainly sounds like a volatile mix!
Take a few minutes and follow these "easy" steps to reduce the risks that you are taking by celebrating in 2019.
Remind the staff that this is a happy time for all, but also that they should be responsible. Send everyone a short note to have fun but drink responsibly.

Your key managers should be on their best behavior. While it sounds terrible to say, it would be worth having a chat with the management team about what is expected of them during the office holiday party.

If you are having the party off-site, make sure there is good risk transfer in the contract and that whoever is serving the liquor, has Liquor Liability insurance.

Limit the drinks. Employees will understand if the company sets a cap at two drinks per person. The limit will cause a pause in alcohol consumption and employees will think twice about drinking more. Keep the food coming! Remember to offer non-alcoholic beverages and serve food throughout the event. It is always a good idea to drink on a full stomach.

Sponsor or provide travel vouchers. There are a lot of unsavory things that can happen when someone is leaving a party late at night. A good rule to follow is that everyone gets home the way they came… happy and healthy. There is a nice article from Uber on the subject.
Take a moment and think about risk management planning for your company's holiday event. You will be thankful for considering these few steps to protect you, the company, and most importantly, your team from holiday mayhem.
Have a safe and happy holiday celebration!